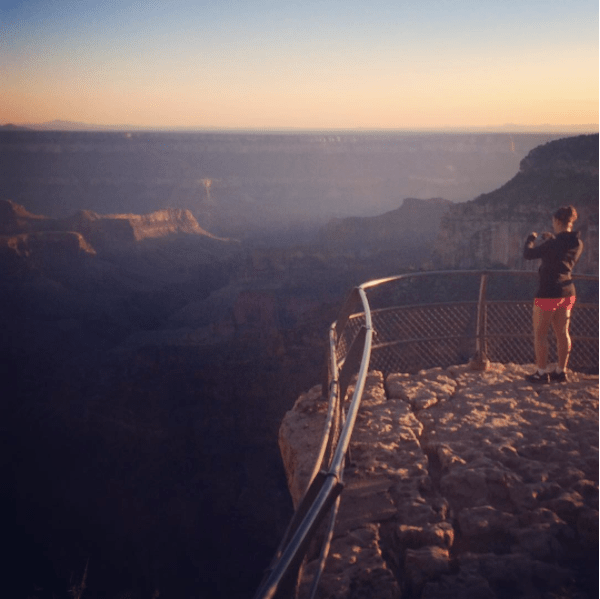 I had no idea the powerful effect hiking the Grand Canyon could have on me and how much it would change my whole outlook on life. It had never been on my radar of places I wanted to travel to. It wasn't until my dear friend, Katie brought up doing the Grand Canyon Rim-To-Rim Hike on a hike we were doing together before I had ever considered visiting the canyon.
In May of 2015, I decided to get serious about hiking. By serious, I mean go on actual hikes instead of just talking about how much I wanted to go hiking. Katie and I had chosen a relatively easy hike to do together as my first hike of the season, up the Icicle Ridge in Leavenworth. It would be a total of five miles, round trip and according to my Fitbit, 12,871 steps and 134 floors.
As I huffed and puffed my way up to the ridge, Katie told me about the Grand Canyon trip she had just booked at the end of September. "It's going to be a super short trip. We're flying in just for the weekend, doing the Rim 2 Rim hike in one day and then fly back home. It will be a quick in and out weekend trip, ladies only. You should totally go." Here I was on my first hike of the season and she was already planting this crazy seed in my head – one of the many reasons why her and I have been such great friends for so long. I told her I honestly didn't know if I'd have it in me to do such a massive hike with only three and a half months to prepare, but I'd certainly think about it.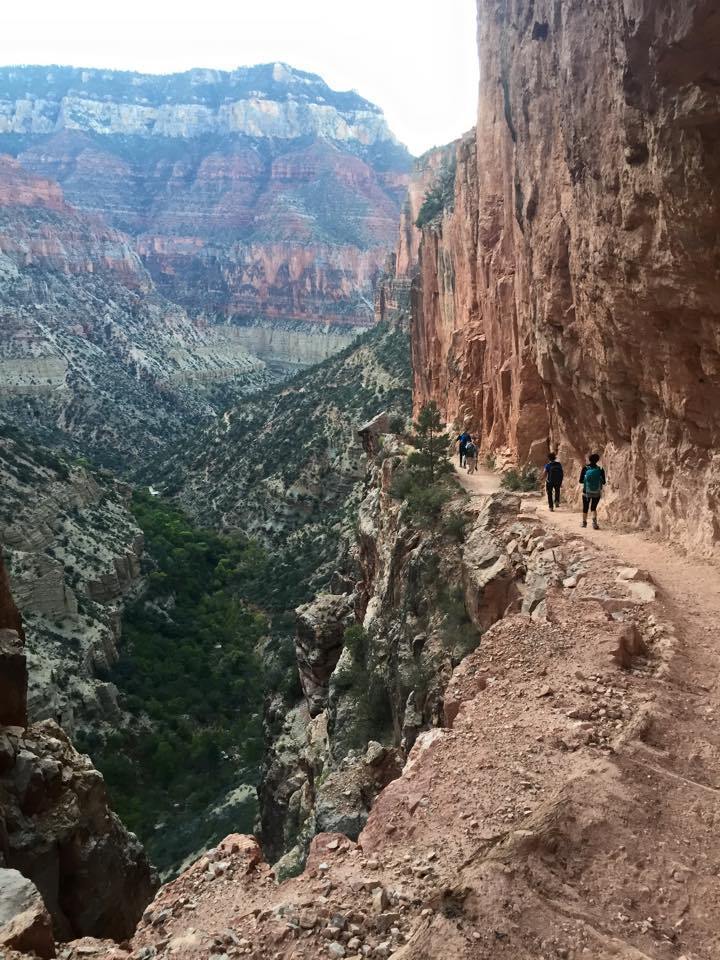 I continued on my hiking binge all through June. At the beginning of July, I decided to go for gusto. I bought my plane ticket and told Katie I would be joining her on the Grand Canyon trip. It wasn't until after I'd bought my plane ticket that I started doing research on what exactly the Rim 2 Rim hike was. We would be hiking from the North Rim on the North Kaibab trail the way to the South Rim, up the Bright Angel trail. It looked to be a total of 23+ miles with an elevation change of 10,141 feet over the course of the whole hike and the kicker? We'd be doing this all in one day! There were so many things that concerned me. Would I be physically ready for this type of adventure in two months? What type of training should I start doing so I could be ready for something like this? What in the heck would I need to bring with me on the hike? Would I have access to enough water on the trail or would I need to bring it all with me? What about the heat? Was this even a safe enough hike to do all in one day?
I did a bunch of research online. I found blogs written by people who had done the Rim-To-Rim hike and had obviously lived to blog about their adventure. Most of the resources I found online strongly suggested doing the Rim 2 Rim Hike over multiple days and recommended spending a year training for the hike. But here we were with plane tickets and rooms already booked. We had no choice but to get the hike done in one day and I didn't have a whole year to train for the hike. I had two months.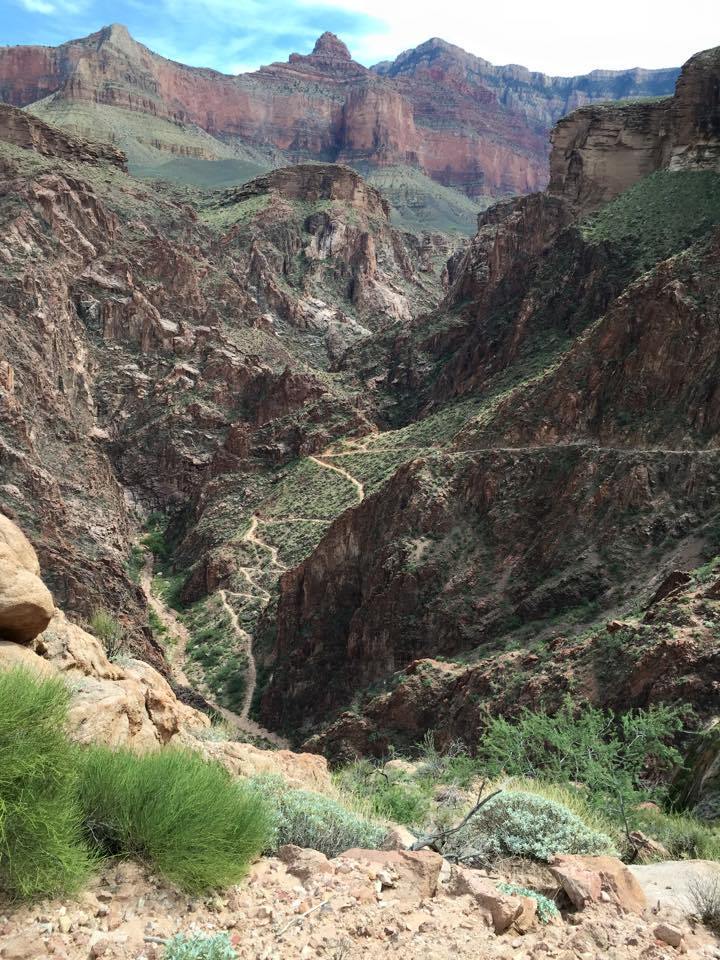 My training for the Grand Canyon Rim-To-Rim hike included five key elements: lots of hiking, lots of cardio, taste testing electrolyte powders, investing in the right gear and Bikram Yoga. I went on multiple hikes every weekend that varied in length, elevation and terrain. I increased my weekly dose of cardio by running on a treadmill three times a week. I tried every brand and flavor of electrolyte powders REI carried until I found the combination I liked the best, Nuun in Pink Lemonade! I even invested in two important pieces of gear I used with me on the hike – the Osprey Kode 32 pack that I will no longer hike without and a pair of Brooks Cascadia 10 trail running shoes that required zero break-in and helped me walk the Rim 2 Rim Hike 100% blister-free.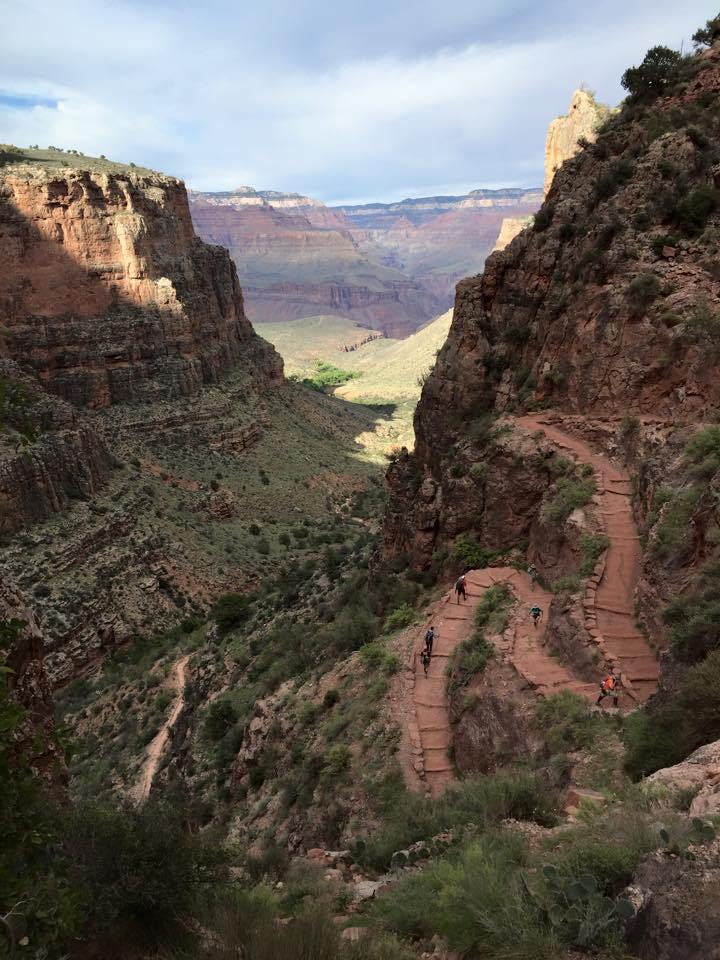 In my Grand Canyon online research, I found a blogger who strongly recommended adding Bikram Yoga to one's training regimen for the hike. Of course I got really excited about getting to incorporate my Bikram Yoga practice into my training for the trip. Luckily, I was already in the swing of going to Bikram Yoga two to three times a week so this part of my training wasn't new to me. If anything, I just needed to add a couple more classes a week to my schedule.
Bikram Yoga was the best form of yoga to help me physically prepare for the hike. Why? The heat and humidity in class helped prepare me for the extreme hot Grand Canyon climate. The temperatures are easily 10 to 20 degrees hotter on the canyon floor than they are on top of either the North or South Rim. I wanted to make sure my body would be able to function in such extreme conditions. If I could perform 26 postures and 2 breathing exercises for a total of 90 minutes in a studio heated to 105 degrees with 40% humidity, I could probably handle hiking along the canyon floor. I took three to five Bikram Yoga classes each week up until I left for the trip.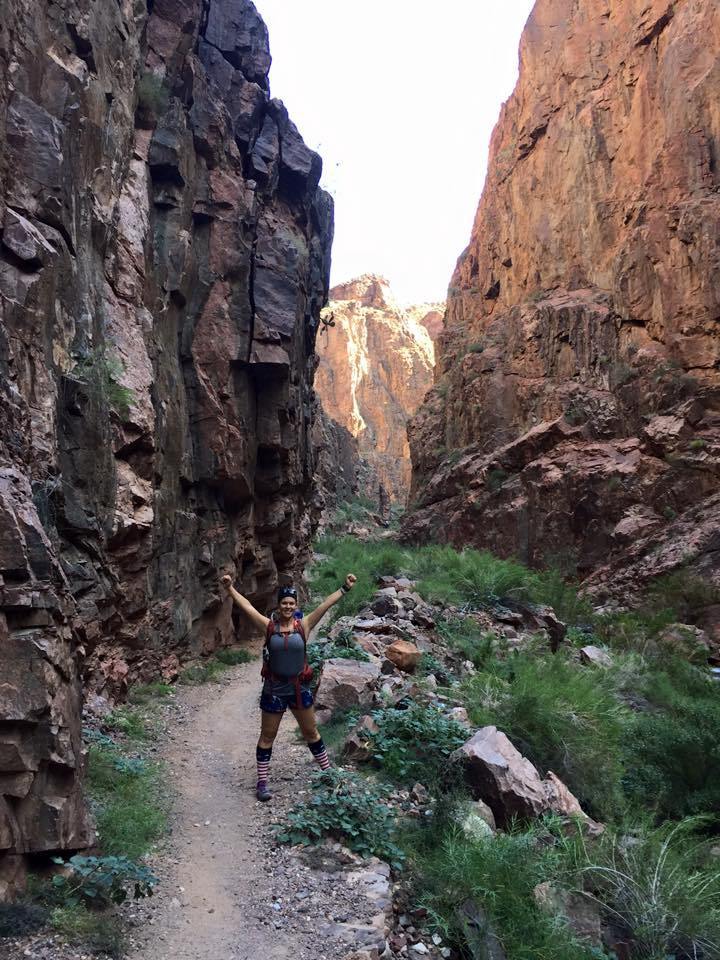 Mentally, Bikram Yoga was an excellent way for me to prepare for the Rim-To-Rim Hike. Over the course of 90 minutes in a Bikram class, you're essentially practicing an open-eyed meditation. You learn to let go of things that no longer serve you – things like having to stare at your body in the mirror for an hour and a half, worrying about falling out of a posture, the heat, feeling tired, watching the clock and controlling the negative self talk that can come and go during class. All of those Bikram Yoga classes really came in handy during the second portion of the hike, after we crossed the Silver Bridge. Once we crossed the bridge, it was a 9.5-mile hike up the Bright Angel trail, in direct sunlight, making it the most intense star climbing experience I've ever had to date.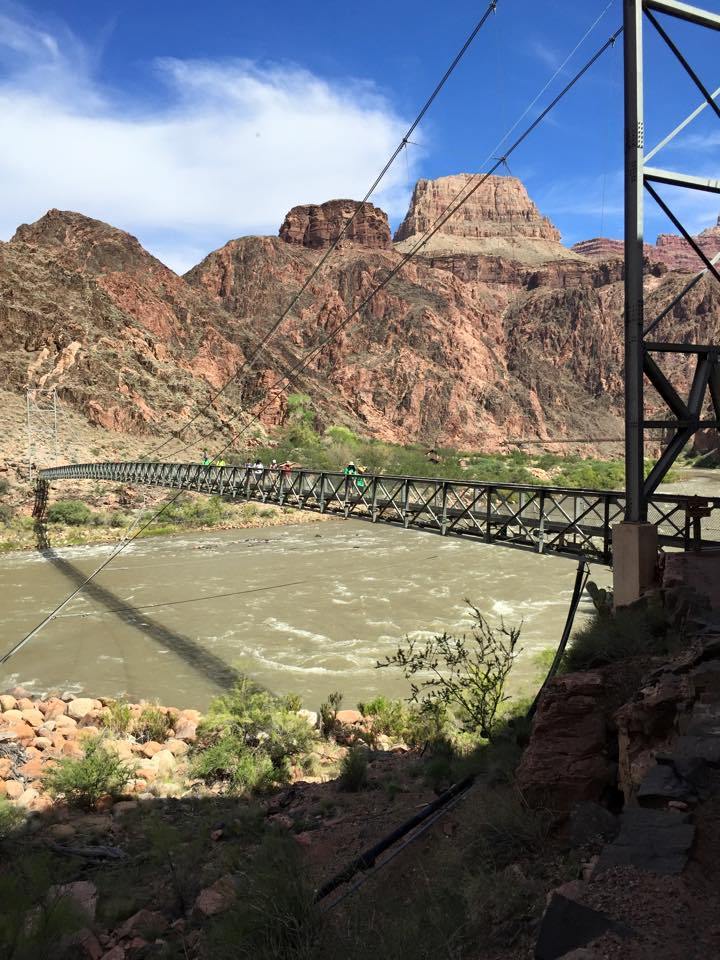 For the first three miles up, I did great and kept a steady pace. Right before reaching the Indian Garden campground, I had a slight panic attack when I realized I had drunk the last of the water in my water reservoir. Had I known there would be a water station as soon as I got into the Indian Garden campground, I could have saved myself a lot of grief.
After filling up my water reservoir and taking a short break, I picked myself back up physically and mentally and got back on the trail. This is when the going really started to get tough for me. It was hot, I was tired and the top of the South Rim never seemed to be insight. Would this hike ever end? I pulled off the trail every 15 to 20 minutes or so to catch my breath and give myself a positive pep talk. I quickly squashed any negative self- talk of how hot and tired I was or that I was the very last person in my group of ladies to make it up to the top of the rim. Instead, I made a point to look back to see how far I had come. I snapped pictures with my cellphone each time I stopped because I couldn't believe how high my own two feet had carried me up the trail. With every stop I made, the canyon floor looked smaller and farther away and I was that much closer to the top.
Finally, 13 hours after we had left the North Rim, 25.51 miles, 58,406 steps and 401 floors later (all according to my Fitbit), I reached the top of the South Rim, side-by-side with my lady, Katie. I had made it and I would live to blog about my experience! As soon as I finished catching my breath, I immediately started thinking about when I could come back to the Grand Canyon and do the Rim-To-Rim Hike all over again. Doing the Rim-To-Rim Hike was the single most amazing, physical and emotional feat I'd ever experienced in my life. After that experience, I truly believed I could do anything I put my mind and two feet to.