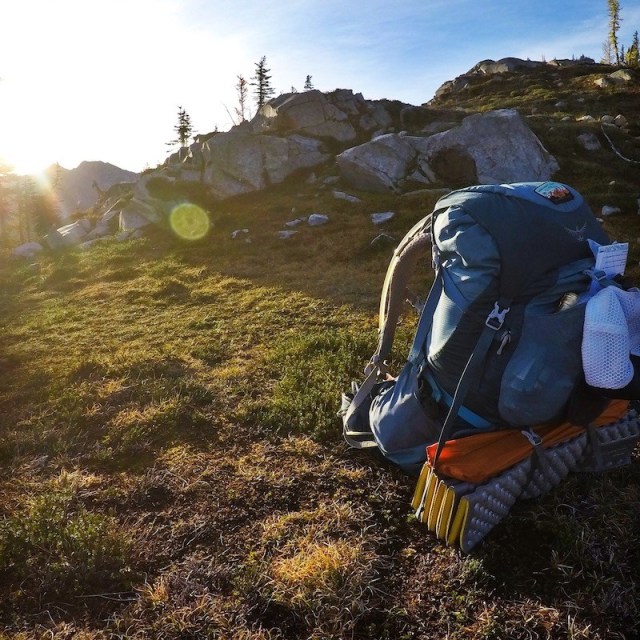 When planning both my PCT thru-hike in 2018 and again in 2019, the most stressful part of the process was applying for the permits. There are three permits every PCT thru-hiker should obtain before getting on trail and making their way towards Canada:
PCT Long-Distance Permit
California Campfire Permit
Canada PCT Entry Permit
PCT Long-Distance Permit
The first part of planning a PCT thru-hike is choosing a start date. Once a start date is chosen, a thru-hiker can apply for a PCT Long Distance Permit through the Pacific Crest Trail Association (PCTA.) What makes this process so stressful? Under the direction of the US Forest Service, the PCTA is only allowed to issue 50 long-distance permits each day. These permits are released twice: 35 permits become available in November and the remaining 15 permits become available in January.
With the Pacific Crest Trail being so incredibly popular these days (over 6,000 permits were issued in 2018!) and the trail having a short, five-month hiking season due to adverse weather during the winter, early spring and late fall months, there are typically more hikers who want to hike the trail then there are permits available. On top of that, most hikers are hoping to get a start date between March and April. The competition to get a long-distance permit with a desired start date quickly becomes fierce and stressful. After all, a thru-hiker really shouldn't make travel plans, put in a leave of absence from work or quit their job until they have an approved permit from the PCTA.
What is a PCT long-distance permit? What does it cover?
A PCT long-distance permit is an interagency permit issued by the PCTA for hikers and horseback riders travelling 500 continuous miles or more in a single trip along the PCT. These permits are free and must be applied for online. Permits are issued on a first come, first served basis. Long-distance permits allow hikers and horseback riders to travel and camp on the PCT. Permit holders are also allowed to travel off the PCT to resupply or access trailheads within 15 trail miles of the PCT.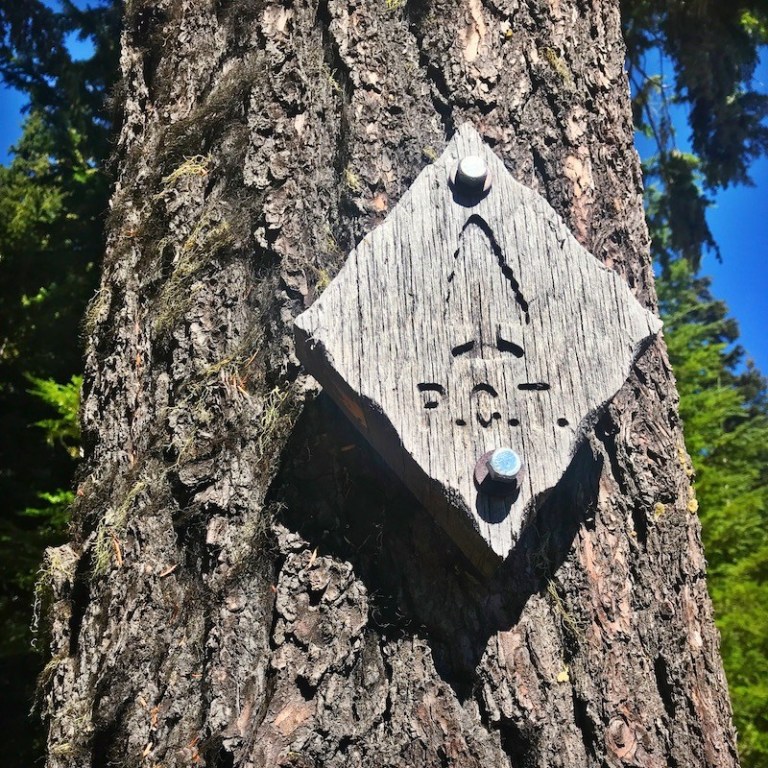 Is having a PCT long-distance permit required by anyone who hikes the PCT?
No, but having a long-distance permit makes hiking the PCT legally a whole lot easier. Hikers and horseback riders are not required to have a PCT long-distance permit, but permits ARE required in National Parks and Wilderness areas.
If a hiker or horseback rider is unable to obtain a long-distance permit, they will be required to contact the local land management agencies individually for permits needed on trail. Keep in mind, the PCT passes through five national monuments, five state park units, six national parks, seven BLM field office, 25 national forest units and 48 federal wilderness areas – all of which will require individual permits for travelling and camping. Instead of having to apply for these permits separately, The PCTA issues interagency permits (long-distance permits) with the authorization of state and federal land management agencies to help keep the planning process for hikers and horseback riders simple, as well as provides useful information about long-distance travel to these agencies.
What's the purpose of a PCT long-distance permit?
The reason why long-distance permits exist is to help protect the sensitive ecosystems the PCT passes through. Imagine what would happen if 100 people showed up at the southern terminus on the same day. That's 100 people who would camp, drink water and poop along the trail, all at the same time! Limiting the number of people who start each day helps spread people out throughout the hiking season and helps reduces the physical impacts on the landscapes along the trail.
To learn more about how to apply for a PCT long-distance permit and the permit application process, visit the Permits for trips over 500 miles page on the PCTA's website.
California Campfire Permit
Once a hiker has obtained a long-distance permit, the next permit they'll need to apply for will be the California Campfire Permit. Out of all three permits, this is the easiest and fastest permit to obtain.
What is a California Campfire Permit? What does it cover?
A California Campfire Permit is a hiker's agreement to follow campfire restrictions and regulations in effect. In addition, the hiker also agrees to follow safe practices in regards to having campfires on trail. This free and short, online permitting system is designed to help educate hikers on how to use fire safely and appropriately in the backcountry.
Please note, having a California Campfire Permit does not give anyone permission to have a campfire. Sadly, there is now a wildfire "season" throughout California, Oregon and Washington along the PCT. Campfires are often not allowed on trail due to highly enforced fire bans and fire trail closures. Campfires are generally not allowed in Southern California, especially during a dry, hot summer or on private land, which makes up about 10% of the trail.
Is having a California Campfire Permit required by anyone who hikes the PCT?
Yes. If a hiker wants to use a stove, lantern or have a campfire anywhere on the PCT in California, they must obtain a California Fire Permit. A campfire permit is not required in Oregon or Washington. Permits are free and valid for one calendar year. They should be obtained before starting a PCT thru-hike. The easiest way to get a California Campfire Permit is to visit the California Wildland Fire Coordinating Group online. From here, permit holders will watch a video, take a short quiz and be able to print out their permit upon completion.
Canada PCT Entry Permit
The official end of the Pacific Crest Trail is at the northern terminus, on the border of Washington/United States and the Canadian border. The border crossing into Canada isn't patrolled. There isn't a big, metal fence or helicopters swarming overhead like there are at the southern terminus. From here, hikers have two choices: they can either cross into Canada and continue hiking forward another 8.4 miles to Manning Park or stay in the United States by turning around and heading back south towards Harts Pass.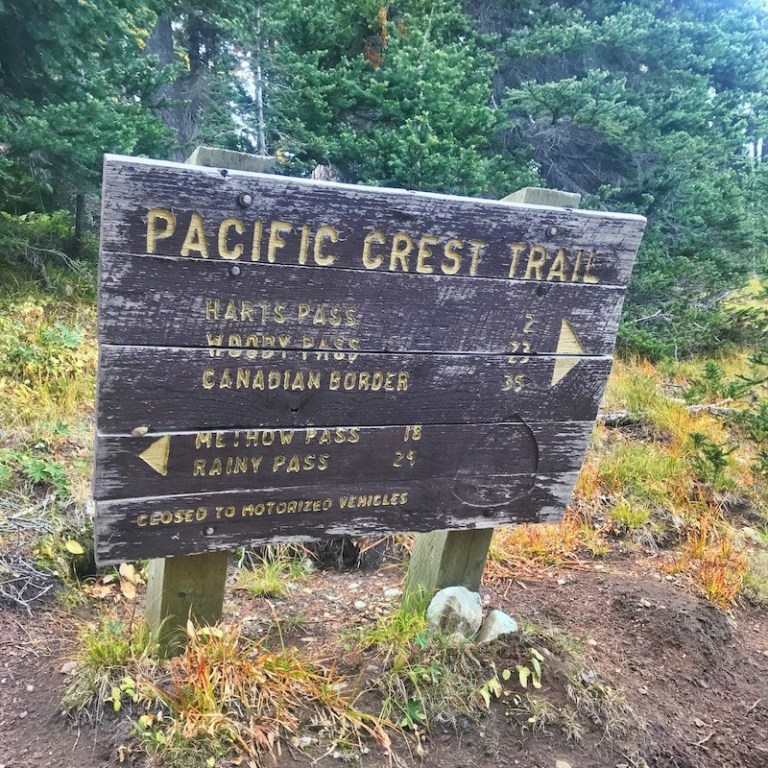 What is a Canada PCT Entry Permit? What does it cover?
In order to legally enter Canada via the PCT, hikers must obtain permission from the Canada Border Services Agency (CBSA)/Government of Canada. To do this, hikers are required to apply for the free Canada PCT Entry Permit at least 8-10 weeks before the start of their hike. Once approved, the hiker must carry a paper copy of their permit along with their passport and a government-issued ID at all times while they're in Canada. Failure to do this can result in imprisonment, deportation and even a lifetime ban from Canada.
Is having a Canada PCT Entry Permit required by anyone who hikes the PCT?
This permit is only required by hikers who choose to enter Canada via the PCT.To learn more about how to apply for the Canada PCT Entry Permit, the application process and tips on how to not get your application rejected, visit the Canada PCT Entry Permit page on the PCTA's website.