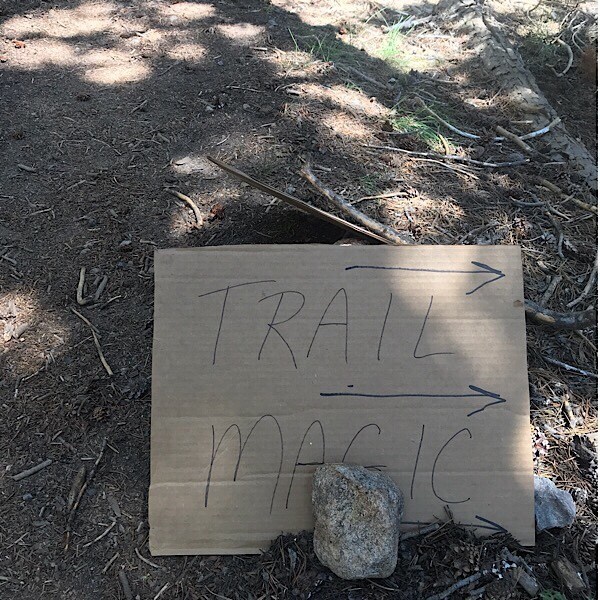 Trail Magic makes my thru-hiking world go round. You can't ever depend on it though. Trail Magic is always a surprise and very random. Its luck of the draw when you're able to receive Trail Magic out here. You never know when it will show up or in what form, but when it does happen, it's absolutely magical and very much appreciated.
What is Trail Magic? Trail Magic is when someone does something really nice for you, unexpectedly, out on the trail, usually without expecting anything in return. Trail Magic can come from someone you know or most of the time, a complete stranger. We call people who provide Trail Magic, Trail Angels.
Trail Magic can come in many forms: a ride into town or back to the trail, food, cold soda, snacks, water caches, a place to stay in town, care packages sent to a town stop on trail, a cooler full of chopped fruit, lawn chairs in the shade, etc.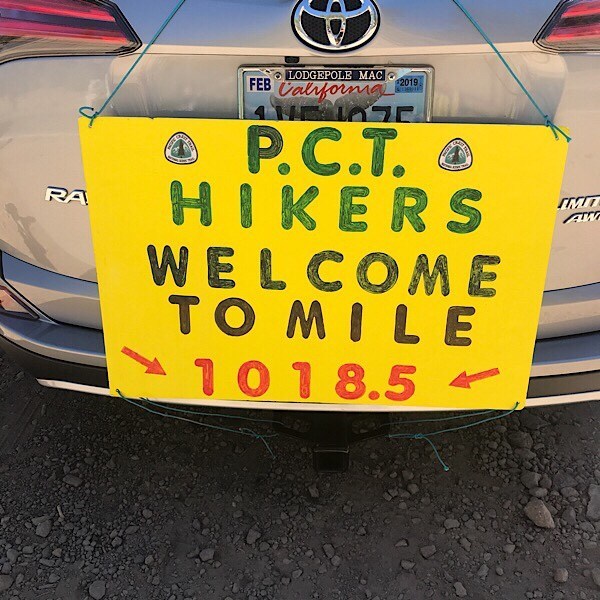 Over the last three months of hiking along the PCT, I've had the great fortune of experiencing a fair share of trail magic. I've been fed breakfast by a previous thru-hiker who also loaded me up on supplies and helped me with my new blisters in Mt Laguna. I've received hot dogs and soda at a ranger station. We've found cut watermelon and cold cans of soda in a cooler in the middle of the desert while hiking at night. I've camped at a tentsite stocked with bottled water, pastries and fruit. We've come across a number of water caches in the very hot and dry desert. We've found soda and cookies in a dumpster right next to a couch to sit and rest on. I've been given a bag of chips while hiking. I've been fed hotdogs and cheeseburgers right before climbing over a big pass. I've been given a full fuel canister after running out of fuel and not having a store nearby to buy a new one. I've had my dinner tab paid for. We've gotten countless rides into town and back to town, sometimes without having to stick a thumb out. We even got picked up from the trail and had a place to stay in Big Bear when there was nothing else available thanks to a big event in town. And this is just the trail magic I've received from complete strangers.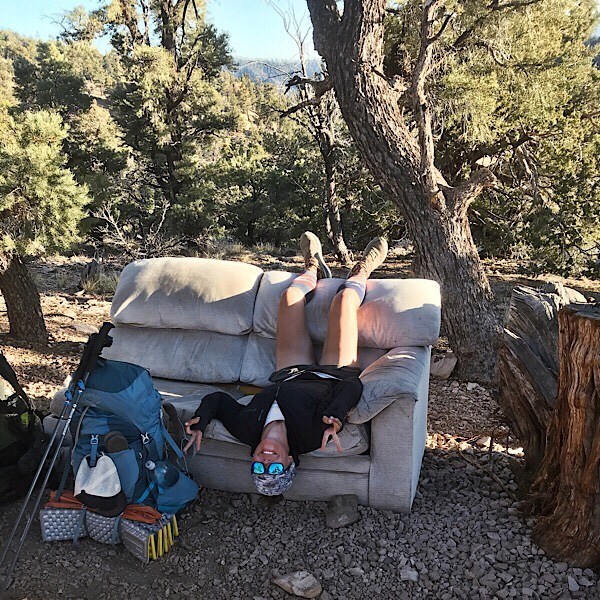 I've even received trail magic from some of my own family and friends. My friends, Sally and David surprised me with a visit to Idyllwild and took Bleeder, Jesus and I out to dinner. My parents came to visit me out on trail at Tuolumne Meadows. We had dinner together and my dad bought me one of my favorite Mountain House Meals for the next section. My friend, Amanda has sent me a couple of care packages on trail loaded with beauty goodies. The ladies at Athleta University Village sent me a whole new hiking outfit, complete with a brand new shirt, a pair of shorts and some Kind Bars, since my original outfit was getting tattered in the desert. I've also received cards and letters from friends and family giving me words of love and support.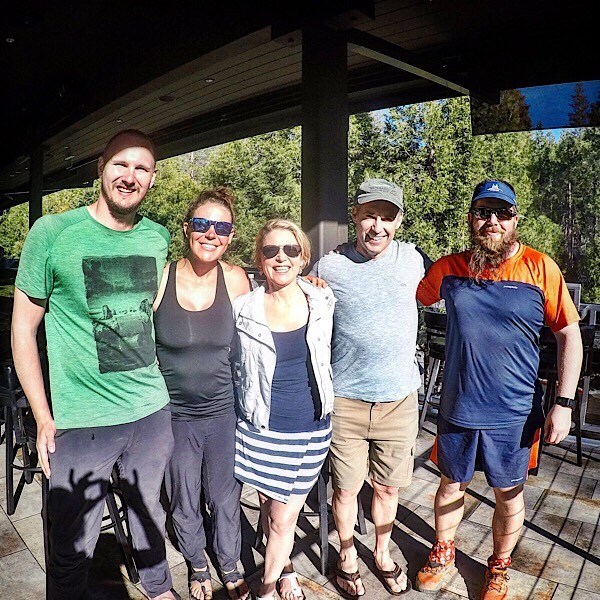 Even members of my own Trail Family, KitKat and Punchline surprised us with cold root beers, snacks and a delicious campsite cooked meal right outside of Idyllwild. Punchline and Mooch also treated us to a bomb.com home style cooked meal via fire pit at a campground in Mammoth before we parted ways for the last time. And then there's all of my friends and family who have sponsored a portion of my hike, whether it be a meal, shower, load of laundry or town stop via my PCT trip registry.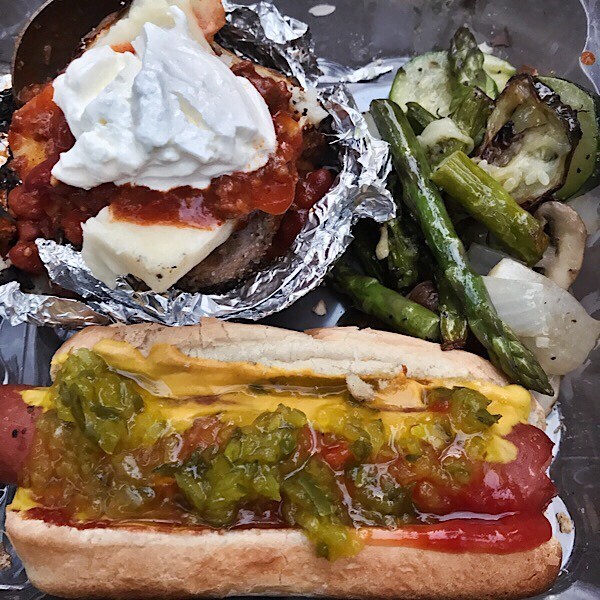 My all-time favorite trail magic so far has been from my friends, Rachel and John at our Truckee stop. If there were a grand prize for Trail Magic, these guys would win it, hands down. It started with them picking me up from the trail at the I-80 Rest Area. I didn't have to hitch into town. They had ice cold water and two In-N-Out Burgers waiting for me upon arrival!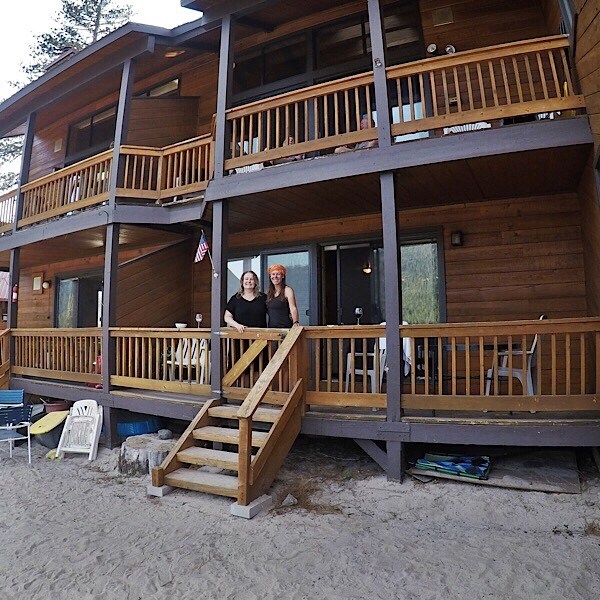 After picking me up, we stayed at a spacious and luxurious condo on Donner Lake, complete with a washer/dryer in the unit, a full kitchen and a back deck that was mere steps away from the lake.
For dinner, Grit and I were treated to an epic meal on the town. Grit had the bison burger and I had the filet mignon with endless root beers. For breakfast in the morning, John made us pancakes, eggs and bacon.
After breakfast, Rachel and John gave us a ride back to the trail and sent us off clean, well-rested and well-fed. It certainly made hiking the next 30+ miles a breeze.
I remember my first day on the trail, right before I left the Southern Terminus to start my grand adventure, one of the volunteer hosts told me, "If you're open to it, something magical will happen every day." Trail Magic doesn't happen every day out on the trail, but when it does happen, it certainly makes my day out here quite magical.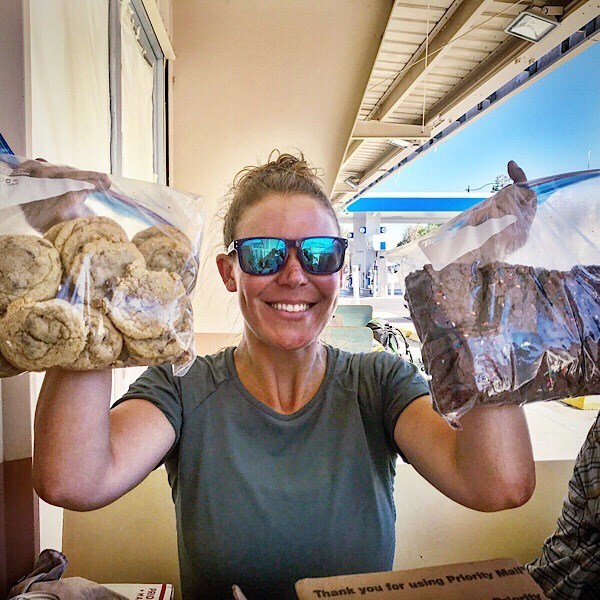 Thank you to everyone who's been my trail angel out here so far along my PCT thru-hike. No matter what your contribution has been made to my Trail Magic experience, you have helped make my journey out here a memorable one and the really hard days manageable. From the bottom of my heart, thank you a million times for all of your love and support. I couldn't do this without you!