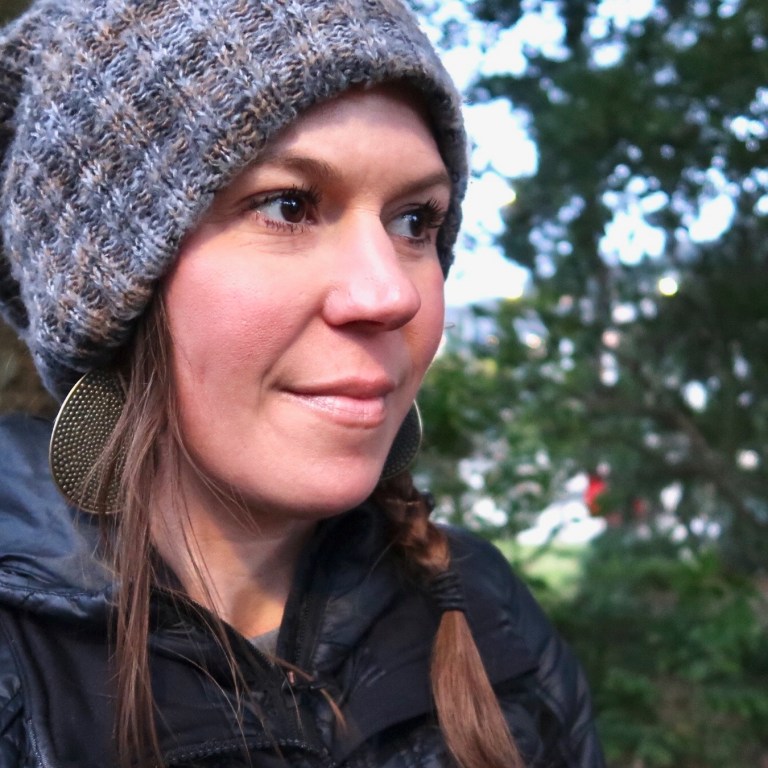 A question I was often asked when planning my 2018 Pacific Crest Trail hike is "Why do you want to hike the PCT?" My first answer was always, "Why not?" Hiking the PCT has been a huge dream of mine for a few years. As soon as I discovered that there was a trail you could hike from Mexico to Canada, I became obsessed with the idea of doing it.
Talking about hiking the PCT and actually hiking the PCT are two different things. I eventually got tired of talking about wanting to hike the PCT. So on the plane ride home from hiking the Grand Canyon Rim 2 Rim hike for the first time with one of my best friends, I told her I was ready to start preparing for my PCT thru-hike.
At the time, I had done of fair amount of day hiking throughout the Pacific Northwest, a lot of those hikes which had been done solo. I had gone on a couple of overnight backpacking trips with some friends. And now I had at least one Grand Canyon Rim 2 Rim hike underneath my belt. I was starting to explore this whole idea of getting outside by myself and was loving it. Even though up until this point, I still had never slept outside by myself before, I figured why not hike the PCT by myself? It's something I knew I wanted to do and I knew none of my friends would be able or willing to take five months off of their life to do it.
So I did it. I took a year to sort out life logistics, plan, prepare, research, save money and train for my hike. On April 25th, 2018, I said goodbye to my mom and sister and headed towards Canada with my pack on my back and the dirt underneath my feet.
Now I want to do it all over again. I want to hike the entire PCT, from Mexico to Canada. A question I often get asked now is, "Why hike the same trail all over again?" There are several reasons why I want to hike the PCT again.
1 – See the Sections I Missed the First Time
In 2018, I missed over 700 miles of the PCT for various reasons. In the desert, there was 150 miles I skipped just so I could meet up with the rest of my trail family to hike as much of the Sierra as I could with them before they left the trail and went home. I missed Forester Pass in the High Sierra because I didn't feel safe doing it by myself. Instead, I got back into the High Sierra from Kearsarge Pass and kept heading north from there instead of going back to hike up over the pass. I only hiked 47 miles of Oregon because the smoke was really thick from Northern California and all throughout Oregon. I was also under a time crunch to get to Cascade Locks on time for PCT Days where I was invited to speak on a panel for Osprey Packs. Then there was the time crunch to get to the Northern Terminus before the weather turned into cold and snow in the North Cascades. I knew I wanted to come back and see all of the sections I had to miss, including the sections that were closed due to fire reroutes from nearby wildfires.
2 – Thru-Hiking With Bleeder
You may remember my Swedish boyfriend whom I met on trail in 2018. I first met Bleeder on my Day Three of trail and we quickly adopted him into our Team Lagger trail family. As we hiked together every single day for two months, through the desert all the way to Mount Whitney and down into Lone Pine, we became really close. Bleeder knew from Day One he wouldn't be hiking all the way to Canada. Originally he was going to head back home to Sweden from Kennedy Meadows, Mile 702, but we sweet talked him into hiking up to Mount Whitney with us where he would then leave the trail from Lone Pine and head back home. The day Bleeder left trail, I had no idea what would happen to us. I knew we had gotten really close to each other. I was completely devastated when I had to say goodbye to him and continue hiking the PCT without him and the rest of my Team Lagger family.
Over the next few months, I continued on with my PCT thru-hike and managed to keep in constant contact with Bleeder. I'd send him a postcard from each town I stopped in along the way. We talked on the phone and texted each other whenever I had service. I even began making videos for him, showing him my favorite (and sometimes not-so-favorite) view of the day from the trail. Even though we were all the way across the world from each, Bleeder and I continued to grow closer to one another. By the time Grit and I had reached the Northern Terminus at the Canadian border, Bleeder and I had not only established our relationship as boyfriend/girlfriend, but we had both decided we would be coming back in 2019 to hike the PCT all over again, together.
3 – Repeat of the High Sierra
Hands down, my favorite section of the entire PCT is the High Sierra. When I went back there for the first time in 2018, I was heartbroken and devastated. I had just said goodbye to my entire Team Lagger trail family. I had just done my first solo hitchhike. I would have to finally sleep outside by myself for the first time in my life. Fears aside, as soon as I hiked over Kearsarge Pass, I was overwhelmed with the beauty of the High Sierra. The High Sierra had some of the most beautiful landscapes I'd ever seen in my life. I knew right away I wanted to come back and hike this section again, only this next time I didn't want to do it alone. In 2019, I'll get to enjoy the High Sierra with the person I love instead of being alone, terrified and crying multiple times a day.
4 – Addicted to the Hiker Trash Lifestyle
Hiking the PCT in 2018, I got addicted to the hiker trash lifestyle. Hiking the PCT is less about hiking and all about the lifestyle. Thru-hiking means you're living on a dirt trail and sleeping outside in a tent for multiple months at a time. When you go into town, people assume you're homeless. You're dirty, stinky, hungry and tired every day. You either love it or hate it. Most people know within the first 100 miles of a thru-hike whether or not the hiker trash lifestyle is for them. I fell in love with living on trail on Day One. There was never a day where I wished I was doing something else, even on my hardest days on trail.
Thru-hiking the PCT forced me out of my comfort zone every single day I was out there. I was the best version of myself on trail. I felt strong, both physically and mentally. I was confident. Life was simple. I'd wake up, eat, break down camp, hike, eat/drink water, hike, eat/drink water, set up camp and sleep. Then I'd wake up in the morning and do it all over again. I experienced a sense of freedom like I've never experienced freedom anywhere else in my life. I had the freedom of living outside, hiking as far as I wanted to each day and having everything I needed on my back.
When people ask you why you want to hike the PCT, don't be afraid to tell them why. There's no right or wrong reason for wanting to thru-hike a long distance trail for five months. Everyone has their own reason. Some of us have more reasons than others, which makes us want to come back and do the damn thing all over again.