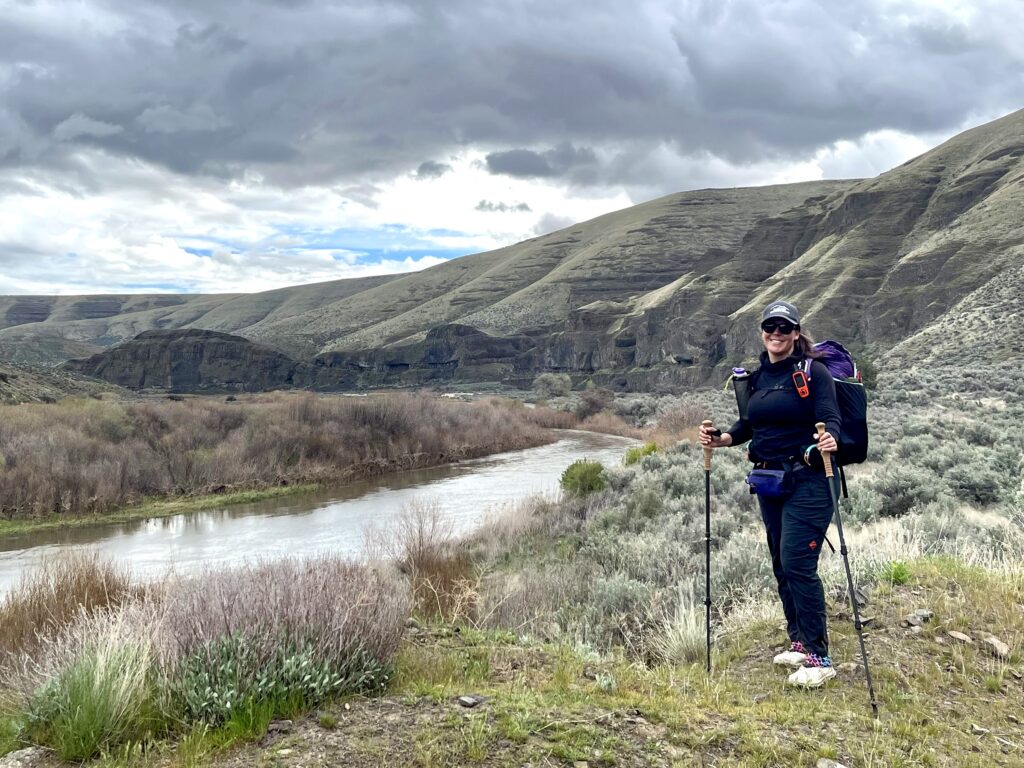 You can't learn how to backpack just by watching YouTube videos. There, I said it.
I know. I know. You can watch YouTube videos to learn about backpacking – the gear, the food, the places to go and even how to plan your trip, but you can't learn HOW to backpack just by watching YouTube videos.
You have to actually go backpacking.
Yes, there are a TON of backpacking videos out there and those videos will give you a lot of different ideas, but how do you sort through all of that information, trying to figure out what's really going to work for you when you're out on trail?
Do you really think just watching YouTube videos is enough to get you motivated to get out on trail? Is watching YouTube videos about backpacking enough to help you want to work through your fears of getting out on trail. What if you're new to backpacking and what if you're thinking about getting out there solo?
You know what's really powerful?
Coming up with a crazy idea in my head while thru-hiking the Pacific Crest Trail, finally bringing it to life after coming up with all of the excuses on why I shouldn't do it for the last four years and now watching how this once crazy idea that was in my head has changed the lives of other women in such a positive and powerful way.
This crazy idea that was in my head was to create an online backpacking program for women, The Confident Solo Female Backpacker System.
I recently took a group of students from The Confident Solo Female Backpacker System out for an overnight backpacking trip in Oregon to Cottonwood Canyon State Park. We spent the first night at a group camp close to the cars where we set up camp, started becoming familiar with our gear, practiced packing and unpacking our packs and enjoyed a meal and campfire together while getting to know each other.
The next morning, we broke down camp, packed up our packs and headed down the trail where we would set up camp and spend the night far away from all of our cars, giving everyone in the group a chance to really put into action everything they've learned in The Confident Solo Female Backpacker System so far.
Yes, the women in this program have most likely found me and The Confident Solo Female Backpacker System from watching one of my YouTube videos. BUT they did the work to get out on trail. They not only signed up for The Confident Solo Female Backpacker System, but they also completed the program, participate in our private online community, show up for our weekly group coaching calls, have put together their gear systems, been practicing using their gear and show up for our group trips whenever their schedule allows.
The success of this group trip is proof that when you put in the work, you can achieve your backpacking goals, no matter if it's just getting out for your first overnight backpacking trip or planning a multi-day section hike. If you can THINK IT, you can DO IT with the right planning, preparation and coaching.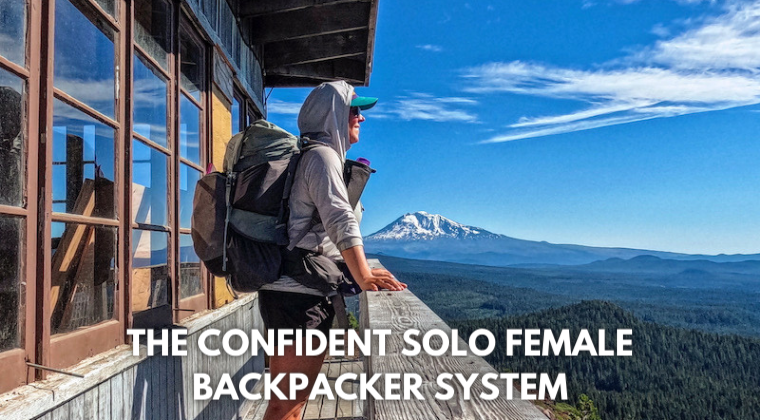 Enrollment for The Confident Solo Female Backpacker System will be closing on June 30th and won't open again until January 2024. If you're ready to start working towards achieving your backpacking goals this year and want to be a part of this amazing community of other likeminded women hikers and backpackers, CLICK HERE to learn how you can apply to be a part of this incredible program.
---
Disclaimer: The-Hungry-Hiker.com is a participant in the Amazon Affiliate Links and AvantlInks Program, affiliate advertising programs designed to provide a means for sites to earn advertising fees by advertising and linking to Amazon.com and other affiliated sites at no cost to you. Please note, I only link to products and services I personally use and trust.
---