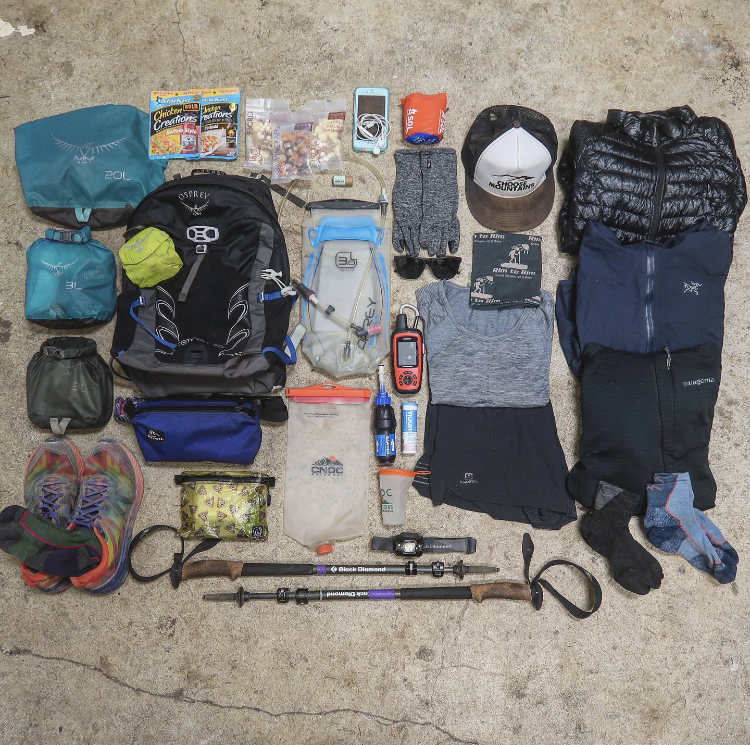 Back in October, I hiked the Grand Canyon Rim-To-Rim-To-Rim Hike, starting from the North Kaibab Trailhead at the North Rim, hiked all the way across the canyon down to the Colorado River and then climbed up to the South Rim along the Bright Angel Trail. Once I got to the South Rim, I spent the night on South Rim and then hiked all the way back to the North Rim the same way I had come. I covered 50 miles in two days and had 20,000+ feet of elevation change going both ways.
The questions I get asked all the time is: What kind of hiking gear I bring with me and what sort of food do I pack for a trip like this? For gear, my best advice is don't overpack. Only bring what you need. For food, load up on calories, carbs and salts. A Grand Canyon hike is NOT the time to go on a diet. You're going to need those calories to get you down into the canyon and then back up out of it.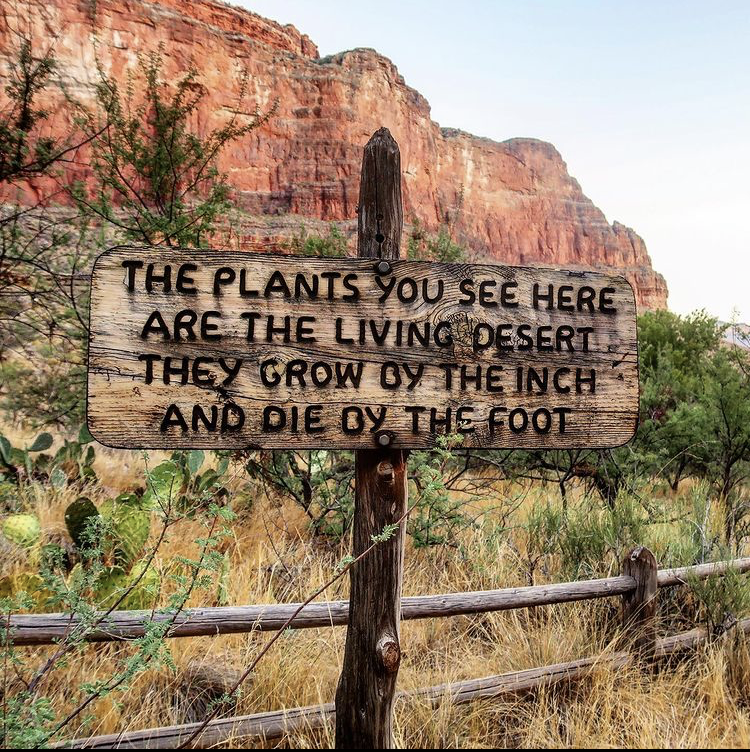 Also, another piece of food advice for hiking in the canyon? It gets hot down there. It's known to be at least 20 degrees hotter on the canyon floor then it is at the top of either rim. With that in mind, remember if you're a chocoholic like me, your delicious chocolate will most likely melt on a warm day. Either eat the chocolate first before it melts, keep it buried deep in your pack until you're ready to eat it OR avoid bringing chocolate all together and use it as a reward once you've finished your hike.
Thinking about hiking the Grand Canyon Rim-To-Rim-To-Rim and want to know what to bring? Here's a list of all the hiking gear and food I brought with me for my trip this year:
Pack
Osprey Tempest 20L
Osprey High Visibility Raincover in Small
Poop Kit
Space Bear Bag Poop-Moji Pouch, Tall – 1 oz
The Deuce Trowel
My Pixie Cup
Hand Sanitizer
Baby Wipes
Doggie Bags
Water Filtration System
3L Osprey Hydration Reservoir
Sawyer Fast Fill Hydration Pack Adapter Kit
Sawyer Squeeze Water Filter
2L CNOC Outdoors Vecto Bag
CNOC Outdoors Collapsible Cup
NUUN Hydration Electrolyte Tablets in Strawberry Lemonade
Emergency Shelter
Clothes I Packed (Layers and Insulation)
Arc'teryx Norvan Women's Jacket
Patagonia R1 Fleece
Mountain Hardwear Ghost Whisperer Down Jacket
Outdoor Research Melody Sensor Liner Gloves
Two Pairs of Darn Tough Hiker  ¼ Cushion Socks
Repair/Tool/Toiletry Kit
Black Diamond Storm Headlamp + Extra Batteries
Osprey 3L Ultralight Bag
2 Packs of Hand Warmers
Travel Toothbrush/Toothpaste
Travel Sunscreen
Kobees Organic Lip Balm
2 Zip Ties
First Aid Kit
Osprey 3L Ultralight Bag
Roll of Leukotape
Body Glide Anti Chafe Balm
Tick Key
Neosporin + Blister Repair Kit
Assortment of Band-Aids
Aleve, Imodium, Benadryl
Lightweight Ankle Brace – Gifted to me from one of my fellow hiker trash friends on trail
Other Stuff I Carried
ThruPack Summit Bum Fanny Pack
Canon G7X Camera + 3 Extra Batteries + Extra Memory Card
Manfrotto Tripod
iPhone 7 in a Life Proof Case + Headphones
Knockaround Premium Sunglasses
Garmin inReach Explorer+
Hiking Clothes
Salomon Sense Running Shorts
Athleta Foothill Tee
Pair of Darn Tough Hiker 1/4 Cushion Socks
Choose Mountains Trucker Hat
Rim To Rim Club Bandana
Salomon Odyssey Triple Crown Magic Trail Runners
Black Diamond Alpine Cork Trekking Poles
Food
Osprey 20L Ultralight Dry Sack
2 Holy Molé Breakfast Bars
4 Starkist Chicken Creation Pouches + 4 Tortillas
1 Package of Lu Petit Ecolier European Biscuits in Dark Chocolate
2 Snickers Bars
1 Bag of Gardetto's Original Recipe – Divided into 2 Ziploc Bags
2 Ziploc Bags of Sour Gummi Bears
4 Pairs of the Frigo Cheeseheads Combo Pack (Cheddar Cheese and Beef Sticks)
2 Ziploc Bags of Honey Roasted Peanuts
4 Bags of the MORSnacks snack pouches (Flavors: Tundra, Fjord and Vineyard)
Use code "KATHLEEN" to receive 20% off your MORSnacks order
Here's a video I put together showing all of the hiking gear and food I brought with me on my Grand Canyon Rim-To-Rim-To-Rim hike this year:
---
Disclaimer: The-Hungry-Hiker.com is a participant in the Amazon Affiliate Links, AvantLink and MORSnacks affiliate advertising programs designed to provide a means for sites to earn advertising fees by advertising and linking to Amazon.com and other affiliated sites at no cost to you. Please note, I only link to products and services I personally use and trust.
---
Inspired? Pin It!